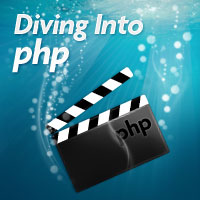 Starting with day 9, I'm going to begin teaching you some practical uses of PHP. Today, I'll show you how to detect whether or not a user has visited your site previously. This operation can then be used to add a "welcome" box to your site – that typically encourages the user to sign up, via the RSS feed. It's easier than you'd think!
Day 9: First-Time Visitors
Be sure to click on the "Full Screen Toggle".