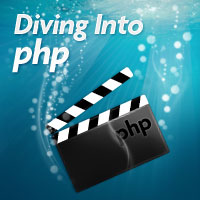 I'm going to show you how to use regular expressions with PHP. Over the course of about ten minutes, we'll be reviewing the "preg_match()" and "preg_replace()" functions to validate a form.
Day 7: Regular Expressions
Further Viewing
To learn more about regular expressions, I recommend that you review this introductory screencast that I created months ago.