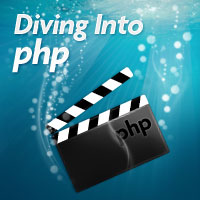 I've decided that this series won't be 100% "by the book". Though you MUST learn the fundamentals, I think it might be nice to learn some more "fun" things right now. Otherwise, you'll go mad trying to memorize the if, for, foreach, while, and switch statements.
We'll absolutely learn those – but in due time. Today, I'm going to show you how to pass values from page to page by using super-global arrays. I hope you enjoy it!
P.S. Please help one another in the comments section.
Day 3: Passing Values From Page to Page