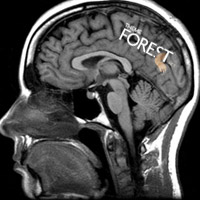 I recently had the great pleasure of interviewing a few very successful authors here on ThemeForest. Throughout a series of emails, I asked a selected set of authors a series of 6 questions, the same set to each author. The result was one of the most inspiring and helpful series of interviews I have read to date. One of the most interesting things to note, is the common answers and items that all the authors focus on, such as the user experience. This gives us great insight as to how the pros on ThemeForest develop and deliver a final product.
Janne Koivistoinen (kuimu)
1. Tell us a little bit about yourself, where are you from and when did you get started with themeforest?
Hi there guys. My name is Janne Koivistoinen, I'm 22 year old graphic designer and freelancer from Finland. I grew up in a small city called Varkaus, population around 25,000 people. In summer 2008, I moved to a bigger town – around 100,000 people. I'm sorry about my English, you understand if you've heard Kimi RŠikkšnen speaking.
I have been playing around with Photoshop since I was 14-15 years old,and launched my first website in the age of 16. Designing became serious in spring 2006. I was hired to do a new identity for a Finnish Rock festival. It was my first real project, and many people liked it. A lot of things have happened since then. I started my own agency, dropped out from Media school and here I am now trying to go international. And of course learning new stuff everyday and being a happy man for doing what I love. And get paid doing it.
I found ThemeForest from FreelanceSwitch.com in October 2008. I made some numbers and few hours later I uploaded my first item, Amazing Portfolio. Instantly I was hooked up and found myself hitting the refresh button every 5 minutes and designing what I should release next.
And here I am, answering questions, I think I could get used to this.
2. What is your work flow like when starting a new theme? Could you walk us through the steps you take when getting ready to create a new design?
Best part about being a freelancer, is that you can work when you want to, have the right feeling for designing. That means, that I can start a new theme when I'm most inspired, having a brain storm and there isn't any distractions like phones or emails. Usually it's always around 2 a.m. when I start working seriously and start a new project. I've been trying to live like a normal man, but you cant turn a night owl into an early rooster.
It always starts from a pencil and blank paper, I write down some ideas, descriptions and keywords what I want to include and what it needs. Then I either start making grid and lines to the paper, or just skip paper sketches and go straight to the PhotoShop or Illustrator, where I create biggest lines and shapes first. Oh, I almost forgot few important things, good inspiring music and JŠgermeister. Right now I'm listening to music from Yann Tiersen, just an amazing artist and very inspiring and easy to listen to when working.
With those ingredients I'll become Isaac Mendez, and after a few hours the layout is complete. Sometimes the design is ready in a few hours, sometimes I just keep on going when I'm happy with it. It's like watching a good movie, you don't want to stop that and continue later on. When the design sucks, I delete files and go to sleep, and try again the next day or month. I always have a vision and the big picture about the theme in my head before I go digital.
When the design is done, boring stuff (read: coding etc) kicks in. Blaah, not the best person to speak about it.
So conclusion. First you need to list things what you want from your theme and item. Draw biggest lines and grid, insert places for text's and images. Then get drun… inspired and relaxed. Put some music to background and open Photoshop. Follow your visions and the big picture in your head. Let the time and the mouse fly. And most importantly, enjoy what you're doing. Not everyone can do what they want to. So be glad that you can.
3. Obviously, there are so many elements and practices that go into creating a wonderful and high selling theme. What are some techniques or tricks you have learned that have proven to be successful?
This is a tricky one. I like to use big background images to create a nice ambiance to the designs. I learned a few things when I was studying Audiovisual Communication, one was the Fibonacci numbers. If you don't know what it is, hurry up and Google it. Those numbers are answers to everything. In designs, I also like to use lots and lots of different gradients. Lighting is important in a design too, so try to add light in the backgrounds, corners, targets which needs attention and reduce the light from the other stuff.
It's all about how do you use an empty space in design. Less isn't always more, and more isn't always more. Sometimes just forget the grids and the rules and go crazy. It might work. But it's always important to know the rules, before you can break them. In a great design everything is balanced and supporting other elements.
To learn the basics of web design or in any design, it's good to just research and study designs that you think are awesome and inspiring. Why it is so good, what elements catch your eyes first. What would you have done different and why?
Don't always follow latest trends and styles in designing and idols, create new styles and become an idol yourself!
4. We all want to make some good money selling themes, what advice can you give to authors in order to help theme increase their overall sales?
Put yourself in the buyers shoes, what's the main reason you should buy that item. Does it have great design, is it practical, where I can use it, will the visitor remember this site after one week and many other points. Try to create something personal and unique, something what stands out and yells "BUY ME!" If you can't find any good colors, try Adobe Kuler and insert some keywords, it will give you nice library of 5 colors.
Websites are advertising, great ads create emotions. Make layouts, that bring the feeling and emotions in when they're in the site. Websites can be a journey; I bet every one of us remembers some amazing sites that they've visited in the past year.
And you should use time to do help files. This will benefit everybody and save time. Buyer doesn't have to wait until you answer his question about how to change background. And you, as a seller, don't have to answer to the same question every day how to change the background.
If the file looks good from the outside, then it should be as good from the inside. Use time to organize your layers, folders and files Ð your buyers will thank you.
5. Is there a certain area, website, or media you look to for creativity and ideas? How do you decide what the category of your next theme will be?
I try to make myself better and better, as a human and a designer everyday. Learning and studying never stops. I've a punch of design feeds in my GoogleReader what I follow and read every day. And also, with many books I may read then repeatedly, just to get the smallest pieces out from there. Right now, I'm studying AfterEffects like hell so my next themes in ThemeForest will be available in January.
Here are a few sites to name: DesignFlavr.com, DesignMilk.com, FaveUp.com and many, many others.
So far, I've done only creative and business themes, because there are more buyers and it's quite easy to make them. About categories, I would like to produce more WordPress templates, but they need so much coding and time to do those. Maybe in January when I have more time.
6. Lastly, can you give us any general wisdom or rules to live by when designing?
Take time and find out who you really are, what you want from life and what brings that smile into your face. Most of us have to work for a living, but work doesn't have to be sad and miserable.
I don't believe in rules when designing, it's like in the cartoons, nothing is impossible. In every project, I challenge myself and my mind to create better and mind blowing layouts. Fibonacci and Golden Ratio are good friends, if you feel unsure about something. They never let you down.
If you truly love what you do, then nothing can stop you and you will be successful. It needs hard work and sleepless weeks, tears, frustrations and disappointments. But still, I rather die than do anything else for a living.
Oh, and Think Differently. It has saved so many hours and really changed my life.
Learn more about Janne
Be sure to check out Jannes' full portfolio. You can also follow Janne on Twitter!