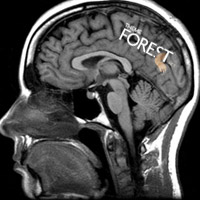 Throughout a series of emails, I had the great pleasure of asking a selected set of authors six questions – the same set to each. The result was one of the most inspiring and helpful series of interviews I have read to date. One of the most interesting things to note is the common answers and features that all the authors focus on, such as the user experience. This gives us great insight as to how the pros on ThemeForest develop. Each day this week, be sure to check in for a new interview!
Simon North (simnor)
1. Tell us a little bit about yourself, where are you from and when did you get started with ThemeForest?
Hi, my name is Simon North and I'm a 19 year old freelance web designer and coder from Yorkshire, UK. I found out about ThemeForest just after the invitations were given out for the beta period, I felt like I missed out on a massive opportunity as designing templates bought me my main income and I wanted to get started on templates for ThemeForest before everyone else. Luckily I was in contact with Collis as he was doing an interview for my design blog, I asked if I could have an invitation and he gave me one, I was one happy guy. When it was released in beta I went through a bit of design block and just couldn't get inspired, it happens to us all. Now though I've made a few themes and have a few in the works ready for January so I am so glad I found it.
2. What is your work flow like when starting a new theme? Could you walk us through the steps you take when getting ready to create a new design?
Well something I do everyday is look for inspiration, I have a long list of CSS galleries that I go through, I follow the big (and small) design blogs, social sites like Design Float etc. looking for new techniques and ideas. Inspiration is always the first step in design. I then do an initial design, I will then leave it for a couple of days, when I come back to it I can see it with fresh eyes and add more to it. Once I am happy with the design I will then code it, first the HTML and then the CSS. Finally, testing and validation, which is something every designer loves
3. Obviously, there are so many elements and practices that go into creating a wonderful and high selling theme. What are some techniques or tricks you have learned that have proven to be successful?
Make sure you are designing for the right audience, at the end of the day there are a lot of free themes out there for business sites etc. but there are hardly any decent portfolio templates, this is why this area is so successful. jQuery is very popular at the moment as it should be. It's a great Javascript library, it enables sites to look flashy without making the user need flash which is great for accessibility, and of course it works in Internet Explorer 6.
4. We all want to make some good money selling themes, what advice can you give to authors in order to help theme increase their overall sales?
There's plenty you can do to increase sales, for example if you have a blog, twitter etc. then show it off on these. Get people in on the development, lately I'm seeing a lot of people asking for other designers opinions on their designs in the ThemeForest forums, this is a great way to get some exposure before you even submit it. Link to your other portfolio items in the descriptions, that has been very effective on FlashDen apparently so I'm sure it will be here as well. Use the theme on your own site, get people going to it and add a link in a prominent place advertising the theme for sale.
5. Is there a certain area, website, or media you look to for creativity and ideas? How do you decide what the category of your next theme will be?
CSS galleries are my main source of inspiration, CSS Mania, FaveUp and DesignShack are amongst my favourite. Tutorials are also a good source of inspiration. I'm working on a number of portfolio wordpress themes as this is one of the most popular areas at the moment and one of my favourite areas to work in so I'm looking forward to getting them finished and released.
6. Lastly, can you give us any general wisdom or rules to live by when designing?
My main rule is to enjoy it, I love my job because I am doing something that I can enjoy doing and getting paid for it, it's the dream for many people and I'm living it. Make sure you know the difference between inspiration and copying, one thing that really annoys me is when I see designs that are copied or look similar, that isn't inspiration. My final rule is not to undersell yourself, I used to be a bad designer (everybody was) and I charged accordingly, when you start designing properly you should know what your time is worth and not lower it (unless you have to).
Learn more about Simon
Simon is the owner and administrator of Help-Developer.com. You can also find his whole portfolio here.