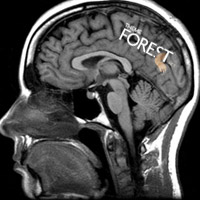 Throughout a series of emails, I had the great pleasure of asking a selected set of authors six questions – the same set to each. The result was one of the most inspiring and helpful series of interviews I have read to date. One of the most interesting things to note is the common answers and features that all the authors focus on, such as the user experience. This gives us great insight as to how the pros on ThemeForest develop.
1. Tell us a little bit about yourself, where are you from and when did you get started with ThemeForest?
My name is Reid and I live in the Midwestern part of the United States. I started building websites in 8th grade, mainly because it was interesting for me and I was bored during the summer break. Now I spend several hours a day online, which has led to a love of the Internet and building websites. A random fact about me is that I will be attending college next year to become a pilot. I will never give up building websites though. I started at Themeforest back in September basically just to earn a little extra cash, and to become better with design by building templates.
2. What is your work flow like when starting a new theme? Could you walk us through the steps you take when getting ready to create a new design?
When I start a new design I often look through some design showcases for some inspiration. I think that mixing some of the best template elements together, can really lead to success. Next, before I even open Photoshop, I grab a piece of paper and start sketching out the design. I know some people think that it would be hard to visualize a design from a piece of paper. However, I disagree. In fact for me it is just the opposite. I believe that a solid sketched out idea, can lead to very creative thinking which causes my mind to visualize more of what the final design will be like. From there it is straight to Photoshop. I usually completely scrap a few designs before I get something I like. Not necessarily because they are bad, but because it is ok to try new things and experiment a bit. That alone is how several great designs are created.
3. Obviously, there are so many elements and practices that go into creating a wonderful and high selling theme. What are some techniques or tricks you have learned that have proven to be successful?
I think the biggest thing is to be flexible with the design template. Don't become to specific or your template may only target a small number of users. By being flexible and allowing your template to be highly customizable, I think your templates are likely to do much better with sales.
4. We all want to make some good money selling themes, what advice can you give to authors in order to help theme increase their overall sales?
I think the biggest thing is spending the time and working hard on your designs. If you sell a less than high quality theme, than you've wasted all of the time that you spent to begin with and your sales are going to show it. One thing I am pushing to do in the future is set some goals as to how many templates I'd like to release in one week or month. Also become active around the site. People will become curious and click your user page to see what you have to offer.
5. Is there a certain area, website, or media you look to for creativity and ideas? How do you decide what the category of your next theme will be?
Basically when I design right now, I am always trying to do something new with each project. Whether that be a new photoshop technique or an jquery integration, I always try to include something new. I spend hours sometimes looking through other designs all over the web, for inspiration and new ideas. As far as deciding what to build next. It all depends. For me, it is just how I feel towards at the time. Sometimes I look to see what may be lacking and then go out and build it.
6. Lastly, can you give us any general wisdom or rules to live by when designing?
Perhaps the most important thing when designing a new site, is having a passion for what your doing. If you are designing and you get frustrated, then try to work through it with an open mind or come back to it another day. I rarely finish a design in one day simply because I think it is important to come back and look at it later on. I always find myself making small but necessary improvements and it helps to make your designs better. Designing is an art in which there is always room for improvement. Don't be afraid to try new things!
Learn more about Reid
Reid runs his own website where you can view his entire portfolio!