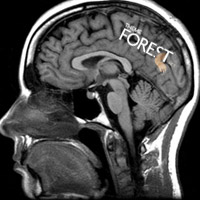 Throughout a series of emails, I had the great pleasure of asking a selected set of authors six questions – the same set to each. The result was one of the most inspiring and helpful series of interviews I have read to date. One of the most interesting things to note is the common answers and features that all the authors focus on, such as the user experience. This gives us great insight as to how the pros on ThemeForest develop. Each day this week, be sure to check in for a new interview!
1. Tell us a little bit about yourself, where are you from and when did you get started with ThemeForest?
Hello, my name is Octavian Chelaru and among other things I am the co-owner and creative director of Oxylus Development. We mainly do custom complex web applications, corporate identity and custom interactive sites, however after our success on Flashden selling stock flash we decided it would be a good idea to use some of our spare time to also create web templates that we'd sell on Themeforest. Since we have quite a bit of work experience behind us (about 10 years) we've managed to raise an impressive amount of unused designs. Usually when we do a custom job for our clients we provide 2-3 designs from which one is chosen, therefore many good designs are archived, just collecting dust. We wanted to "put them to work" so we joined TF and started uploading a few test templates in late October, just to probe the marketplace.
After uploading 6 coded templates, of which 2 were e-commerce related, it became pretty obvious that (at least at this stage of evolution of the micro stock template market) buyers were not very interested in very focused templates, that had a clear scope and were meant to be used in a specific industry. After comparing our sales with the top selling items we came to the conclusion that buyers are interested in more generic designs that could be used in a number of industries, portfolio sites as well as good admin panels. We then decided to only upload items that would cover that demand and forget about our industry-focused unused designs. Our first two items built with this philosophy in mind have sold really well and proven that we chose the right path. At some point or another, demand for more diversity and specific templates will probably increase, and we'll be ready for it.
2. What is your work flow like when starting a new theme? Could you walk us through the steps you take when getting ready to create a new design?
The first step is to establish what kind of item you want to build and ideally have a mental image of the rough finished product you will end up with. Before all the actual work, an analysis of buyer demand and competing items is necessary. At this point you will know if it's worth going this way or choosing another path. In our experience, especially when you're starting out, it's best to maximize your efforts and do your best to make items that will sell well and put you on the map.
The next step is the actual design/development of the item, at which point I believe the most important thing to consider is how the buyers will be able to use your work. I believe that a well balanced blend of attractiveness and usefulness will attract many buyers. If you are building a more complex theme or template, a features list and wireframe can prove useful in making sure your interface design is very easy to use and still maintain a high aesthetics level.
3. Obviously, there are so many elements and practices that go into creating a wonderful and high selling theme. What are some techniques or tricks you have learned that have proven to be successful?
In my opinion there are no tricks or techniques that will magically increase your sales. It all comes down to experience, market research and old fashioned hard work. The most important thing that comes to mind is that you should understand that when trying to sell a product to a large audience, you first have to know what they would most likely want. In short, give the buyers what they are looking for. Check out the high selling items and try to understand why they attract so many buyers, why they would be useful to them and try to use the findings to improve your own work.
4. We all want to make some good money selling themes, what advice can you give to authors in order to help theme increase their overall sales?
We are relatively young at TF, but so is the site. Therefore I can only give a bit of advice that has proven effective in our stock flash sales. First of all, make sure you have a decently good presence on the site, which means releasing items every 1-2 weeks max. This will bring attention to your other items as well and will maintain a good level of sales. Do your best to combine innovation with proven practices when designing a new item. Market your items outside the site, that will bring in additional buyers to your items as well as referral earnings. There are many things to say here, but most of them were covered by you guys in various blog posts.
5. Is there a certain area, website, or media you look to for creativity and ideas? How do you decide what the category of your next theme will be?
There's no specific area or website we use for inspiration or ideas, it mostly comes down to a good visual culture built through experience and keeping up with the design trends. In order to build your visual culture, you should look at competing items, various designer showcase sites, award sites, contest sites as well as classic website inspiration galleries. Sooner or later it will all come to you and you will have more ideas on the spot that you have time to implement.
6. Lastly, can you give us any general wisdom or rules to live by when designing?
As mentioned before, remember you design for the masses, so always try to put yourself in the buyers shoes and see what your item brings to the table, why the buyers would be interested in it, what use is it to them. This is quite different from designing for a specific client where you have their background, industry and defining characteristics to draw inspiration from.
Learn more about Octavian.
You can find all of Octavians' themes here and be sure to check out the Oxylus Stock Division website.