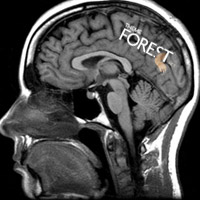 Throughout a series of emails, I had the great pleasure of asking a selected set of authors six questions – the same set to each. The result was one of the most inspiring and helpful series of interviews I have read to date. One of the most interesting things to note is the common answers and features that all the authors focus on, such as the user experience. This gives us great insight as to how the pros on ThemeForest develop. Each day this week, be sure to check in for a new interview!
1. Tell us a little bit about yourself, where are you from and when did you get started with ThemeForest?
Hi, I'm Kailoon from Malaysia but please, don't call me Kai. I am a full time freelance web designer now. I have liked drawing and designing since I was young. I got started in graphic design 2 years ago and stepped into web design last year when I started my first personal blog (now it is my online portfolio site).
Speaking of getting started with ThemeForest, I must thank Collis who invited me to be a beta author and upload the first WordPress theme into the inventory. Now I am also one of the reviewers for ThemeForest.
2. What is your work flow like when starting a new theme? Could you walk us through the steps you take when getting ready to create a new design?
I will talk about creating a WordPress theme. Before I start a new theme, I will check the trend on ThemeForest. See what is performing well, what's hot and what's not. In addition, I check out premium WordPress theme sellers around the world. Try to decide what kind of theme you are going to create, then you can define the style you are going to implement. For example, if you are going to create a magazine theme. Organized, structures, SEO, functions and flexibility are the keys. If you are going to create a Portfolio theme, graphics will be our priority. Then, I will start sketching out the basic layout of the theme. Note down the functions, theme options, features and also any extra options for the users. Then start in photoshop.
3. Obviously, there are so many elements and practices that go into creating a wonderful and high selling theme. What are some techniques or tricks you have learned that have proven to be successful?
There are some facts that we have to take into consideration when creating a theme, especially for ThemeForest. The theme must be practical enough. You have to imagine how the user is going to use your theme.
Your target user?
As complete as possible. If you can provide something the user only has to change the logo to kick start the site.
Clean, simple and direct. Clean style does not mean blank. Keep this in mind.
Organize the layout well.
Try to think if you are the user of the site, what kind of features do you need?
Clean and well organized codes.
Good documentation. I see some authors even provide flash video. That's amazing.
The most importantly, support and update!
An extra theme option is a must for a premium theme. This will allow user to change some setting based on their preferences. However, this may depend on how flexible is the theme was built. WordPress theme is the most difficult but most popular category in ThemeForest. It is because most of the users don't know much about coding. They are just normal users. PSD template are for web developers and programmers. Site template are for web developers and programmers too. Both of them do not need much documentation and support. However, something we need to keep in mind is that WordPress theme is very competitive. There are tons of high quality free themes out there. There must be something different to be a priced theme. Agreed?
4. We all want to make some good money selling themes, what advices can you give to authors in order to help them increase their overall sales?
1.Try to provide a good demo site. Implement all the nice images and try to give all kind of examples. Comments, blockquote and etc.
2.Put more effort when building a theme. Don't worry too much about how many hours you've spent on it. ThemeForest is not only a marketplace to sell theme but also a place to showcase your talent, skills and professionalism. You may get new clients or freelance jobs from ThemeForest; I guess most of the authors have already experienced it. This helps you make good money indirectly. I must say, creating a theme exclusively for ThemeForest is priceless.
5. Is there a certain area, website, or media you look to for creativity and ideas? How do you decide what the category of your next theme will be?
Normally, I get inspired from some of the web design galleries and magazines (web design, interior design etc). I try not to duplicate my item in ThemeForest. I will try to avoid any categories I have done before.
6. Lastly, can you give us any general wisdom or rules to live by when designing?
Try to know what the trend is but don't follow it blindly. You, as a designer should have your own style.
Be patient, listen to others. These sounds easy but it's hard to do. As a designer, we can't really accept others critics on our works. Especially that one we put lots of effort into and the one we think is perfect.
"There is no perfect design but there is great design. When it comes to commercial, designs have to be practical and functional."
I would like to take this chance to say thank you to all Envato staff. I like your works, idea and your compassion. I like Envato logo too!
Learn more about Kailoon.
You can check out Kailoon's portfolio, visit his WordPress theme site, or follow him on twitter!