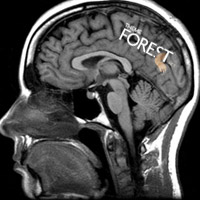 Throughout a series of emails, I had the great pleasure of asking a selected set of authors six questions – the same set to each. The result was one of the most inspiring and helpful series of interviews I have read to date. One of the most interesting things to note is the common answers and features that all the authors focus on, such as the user experience. This gives us great insight as to how the pros on ThemeForest develop. Each day this week, be sure to check in for a new interview!
1. Tell us a little bit about yourself, where are you from and when did you get started with themeforest?
My name is Jarel and I am a 22 year old freelance designer and web developer currently located in Moscow, Idaho. I first started working in design approximately 3 years ago at a newspaper as an advertising graphic designer with no previous experience. After moving to Moscow I worked at another, smaller, newspaper in the same position. While working at the second newspaper I began teaching myself how to build websites. A good friend of mine started a magazine in Texas and presented the opportunity to build and manage their website over the course of a 6 month contract. At the end of the contract I moved directly into full time freelancing. That is when I discovered ThemeForest and became an author October 16th, 2008.
2. What is your work flow like when starting a new theme? Could you walk us through the steps you take when getting ready to create a new design?
I really like keeping things organized so my work flow when I start a new template is pretty easy. I make sure my desktop is clear (I like working from my desktop) and I copy over my Template Skeleton that contains most of the files and folders I will need. It includes the main Photoshop document, HTML/CSS framework and misc files like help.txt, description.txt, sources.txt, etc. I almost always know what I want to design beforehand so I can get right to work.
3. Obviously, there are so many elements and practices that go into creating a wonderful and high selling theme. What are some techniques or tricks you have learned that have proven to be successful?
After I finish a design, I like to get some feedback from a wide variety of people before I move on in the project. As many as 15-25 people will look at the design and have feedback. Those people include other designers and coders, my girlfriend, family and friends. It gives me a good idea of initial impressions, usability, focus points, etc. and usually brings up any major problems right away if there are any. Most of the time I get questions about why I designed something a particular way which is very helpful to me and I think teaches me more about the way people will view my work.
I also like to look at the very successful websites and templates related to the category I am designing for and evaluate the popular features. Learning from the best is always a great way to go.
4. We all want to make some good money selling themes, what advice can you give to authors in order to help theme increase their overall sales?
I would say there are three basic things authors should do.
1) Provide a live preview. Some people don't do this because they don't want their template stolen but the benefits outweigh the risks in my opinion.
2) Write a high quality description. I think of the description as a bit of a sales pitch and/or advertising. Without a descriptive and enthusiastic description fewer people will want to buy your template. You have to sell your templates! Also, ThemeForest's search system relies on quality descriptions to deliver results. If your description doesn't talk about all the features and benefits of your template, fewer people will see it, thus fewer sales.
3) Brand yourself and your work. If you take a few minutes and look through the item listings (like HTML Templates), one thing you'll notice is some of the item thumbnails have an author signature. Just a little icon, text or logo in one of the corners or at the top/bottom of the thumbnails. People make a connection between items they like and this branding, those people will be more likely to seek out that author's work. I also think it looks more professional.
5. Is there a certain area, website, or media you look to for creativity and ideas? How do you decide what the category of your next theme will be?
More and more lately I only have to watch twitter. I am following people that are designers, programmers and just interesting in general. They tweet enough interesting information and ideas to keep me busy. Most of the time I come across something I like but I'm already working on a project, so I add the website to a list to look at again later as well as the idea I had or feature of the site that I really liked.
Other than that, when I need inspiration I usually check out websites like faveup.com, cssremix.com or random sites I find through Google like top 100 web designs of 2008.
Deciding what category my next template will be in is actually pretty easy and could easily have been included in the list of advice for authors to increase sales. It's all about supply and demand. You'll notice that admin skins have been a very strong selling category in HTML Templates. That is the kind of demand to watch for, except now, there are enough admin skins (the supply) to meet the demand and in turn sales per item will decrease. Corporate/Business templates are in pretty high demand as well and I don't expect them to be decreasing any time soon.
6. Lastly, can you give us any general wisdom or rules to live by when designing?
Wow, there is so much wisdom and knowledge out there available at the click of a button that I'm not really sure. I would say that if you're new to design, start using some form of grid to help keep your layout elements aligned properly and stick to the rule of "KISS" (Keep It Simple, Stupid).
Learn more about Jarel.
Be sure to check out all of Jarels' portfolio and premium themes found on his portfolio.