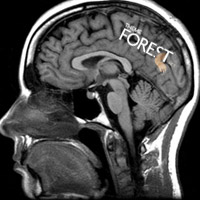 Throughout a series of emails, I had the great pleasure of asking a selected set of authors six questions – the same set to each. The result was one of the most inspiring and helpful series of interviews I have read to date. One of the most interesting things to note is the common answers and features that all the authors focus on, such as the user experience. This gives us great insight as to how the pros on ThemeForest develop. Each day this week, be sure to check in for a new interview! We'll be starting the series off with Onur Oztaskiran.
Onur Oztaskiran (onuro)
1. Tell us a little bit about yourself, where are you from and when did you get started with ThemeForest?
I am from the country of the most hospitable people in the world, Turkey. Currently living in
Istanbul, a historical metropol which helps me get inspired sometimes. I always loved design. Originally an English language and literature student (I dropped out actually, just got back with a new forgiving law in my country), I also had an education at UCSD fine arts dept for 2 years. Currently I'm occupied with freelance art direction and of course and cooking nice things up for Themeforest!
I got started with TF about 3 months ago. I've already been a member of FlashDen since Feb 2008 to gain some referral income through my site, but then I figured the awesome Envato
is prepared for a new breed community and marketplace for designers seeking to sell their
premium assets. That's when I first felt really good because finally, there's a professional marketplace for people like me. I signed up as soon as the site launched.
2. What is your work flow like when starting a new theme? Could you walk us through the steps you take when getting ready to create a new design?
Flexibility is key for me. Whatever design or theme I create, I first put my feet into
buyer's shoes and think what they need most in a well designed theme. So once I determine what the purpose will be, I list its features like if it will have a Javascript library based effects, small widgets that will make the use and functions better etc. I then open up Photoshop and start to work on the theme considering following design and
usability rules:
good and purpose related color scheme.
relevant typography and typeface choices.
well formed layout.
detail oriented.
making it highly customizable.
3. Obviously, there are so many elements and practices that go into creating a wonderful and high selling theme. What are some techniques or tricks you have learned that have
proven to be successful?

Well like I said before, flexibility and ease of use is the key I think. Then comes the creative
approach. A good selling theme always has the latest technology features and they're always combined with a nice skin. I figured that people mostly seek unique designs with high flexibility options; so that they can buy that theme and customize it as much as they can which will make them have a unique look based on a theme.
I'm not sure if the beauty of the code rules, but I know if the theme has everything but
issues with web standards, some buyers may get a little frustrated before buying. The community helped me to remember the buyers are the actual managers of Themeforest
I learned that making a buyer happier with theme support brings even more buyers.
4. We'd all like to make more money from our themes. What advice can you give to authors in order to help them increase their overall sales?
Golden tip: Observe! And no this does not mean copy the best sellers work, observe the best designs having the best functional features on the web! Best seller themes will always have all or some of the following distinctions from others:
Unique design.
Obedience to the essential graphic and web design rules which are mostly ignored on
the worst selling themes (general principles of web design, grid systems, color scheme,
typography, form and layout).
Lovely effects derived from various Javascript libraries.
Flexible, easy to use and customize.
Standards compliant.
Meets the majority of buyers' feature needs.
Another golden tip: Go with what you do best. If you are a css master but not a great designer, then your best selling items will probably be blueprint themes and grid based layouts. If you are a very skilled designer but have troubles with coding, upload as much as creative psd files of yours. If you are a bit of both, start making html templates with professional approach and nice features, and if you think you can do well with a bit of php, continue by adding WordPress themes to your portfolio.
Final golden tip: Experiment your skills. For giving an instance, the fusion template (which is my craziest seller) was my jQuery sliding effects experiment and wanted to see if I can
build a css website that has almost the same features like if the site is flash based.
5. Is there a certain area, website, or media you look to for creativity and ideas? How do you decide what the category of your next theme will be?
Speaking of design, there are so many various sources I derive inspiration from. I don't really know if I have a most favorite – but when I will create a design, I definitely surf through all design galleries; both css and flash. Sometimes I even get inspiration from a flash website like – "Can I build some animation like that on the portfolio section of the theme, with jQuery?", or "does this color scheme fit my next theme design" from adobe kuler. Before I choose the theme purpose, I observe Themeforest what people seek most. Turns out people so love:
Elegant admin themes.
Beautiful portfolio templates.
Professional corporate themes available for any industry or purpose.
Unique approach on personal blogs.
I decide what people would need most (and if that need is not very much fed) and start working on it. So far my favorite categories have been creative and business on HTML templates and portfolio functioning WordPress themes.
6. Lastly, can you give us any general wisdom or rules to live by when designing?
Never underestimate yourself =)
Keep track of the design trends
Inspire at maximum level, but stay the farthest away from copying others.
Good and selling design is about forming the content/message objectively, not senselessly adding sexy borders, excessive gradients or free brushes to the layout.
Learn more about Onur
Onur runs and operates the website monofactor. Additionally, you can visit his profile, and follow him on twitter!